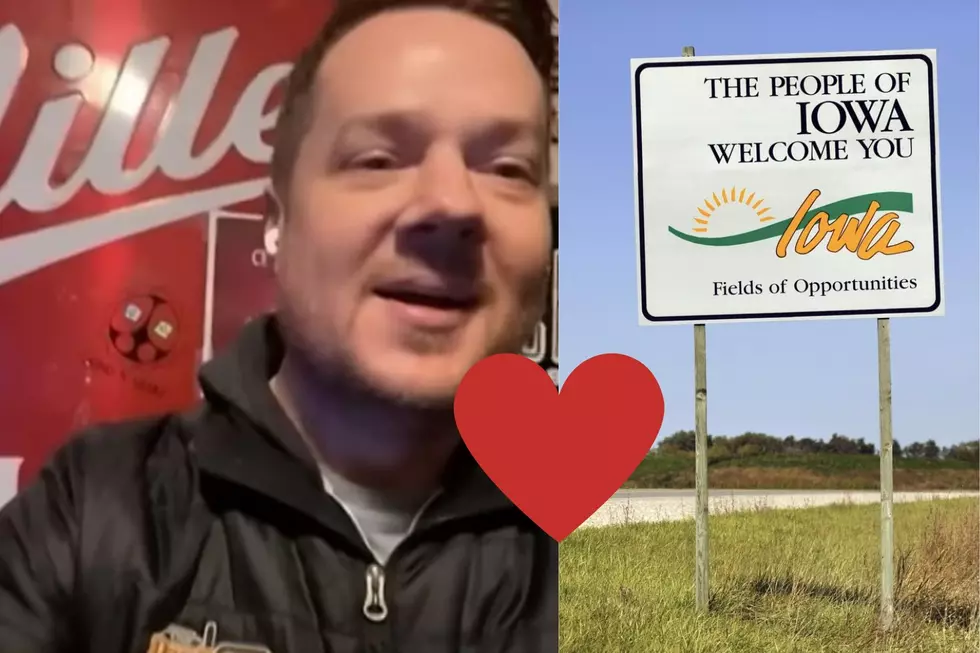 National Broadcaster Falls in Love with Iowa on Road Trip
Photo Credit: Dan Patrick Show, YouTube; Cedar Rapids, ThinkStock; Canva
Every year on the nationally syndicated radio/TV show The Dan Patrick Show, host Dan Patrick sends his cohost Patrick "Seton" O'Conner on a cross-country road trip. Seton travels from the show's studio in Connecticut to the site of the Super Bowl LVII, stopping in various towns and locales along the way.
This week, Seton traveled through Des Moines, IA. When he phoned into The Dan Patrick Show on Thursday, February 2nd to discuss his travels, Dan and Seton's fellow cohosts were surprised to learn that he was still in Des Moines. He took in a Drake/UNI basketball game the night before, and was spending the morning at a town bar packed with locals!
Seton's enthusiasm for the city and the Iowa-leg of the trip was evident from the moment Dan asked if he was indeed still in the Hawkeye State:
Dan, not only am I still in Des Moines, I may never leave. These are my people. This is my town. I believe I found home [....] Phenomenal city. Absolutely incredible. - Patrick "Seton" O'Connor
Seton was at a Des Moines bar known as El Bait Shop, famous for having over 250 beers on tap! The restaurant claims it has the largest selection of craft beer west of the Mississippi. Seton took his phone and turned the camera to one of the establishment's two bars, which was jam-packed at 9:45am. People waved to Dan Patrick and company, and enjoyed the spotlight afforded to them and their favorite neighborhood watering hole.
Not only was Seton treated to some good food and drinks at El Bait Shop, he was treated to a double-overtime thriller between Drake and UNI basketball (Drake ultimately won). From Des Moines, Seton departed to Lincoln and Omaha.
In the past, Iowa has gotten shout-outs from Dan Patrick and his cohosts (affectionately known as "Danettes"). Last year, ahead of the MLB Field of Dreams game, Dan threw some love towards Dyersville, IA.
Seton has long been my favorite "Danette" on The Dan Patrick Show, and seeing him smile ear-to-ear about Iowa was heartwarming to say the least.
This is the most expensive Airbnb in Iowa