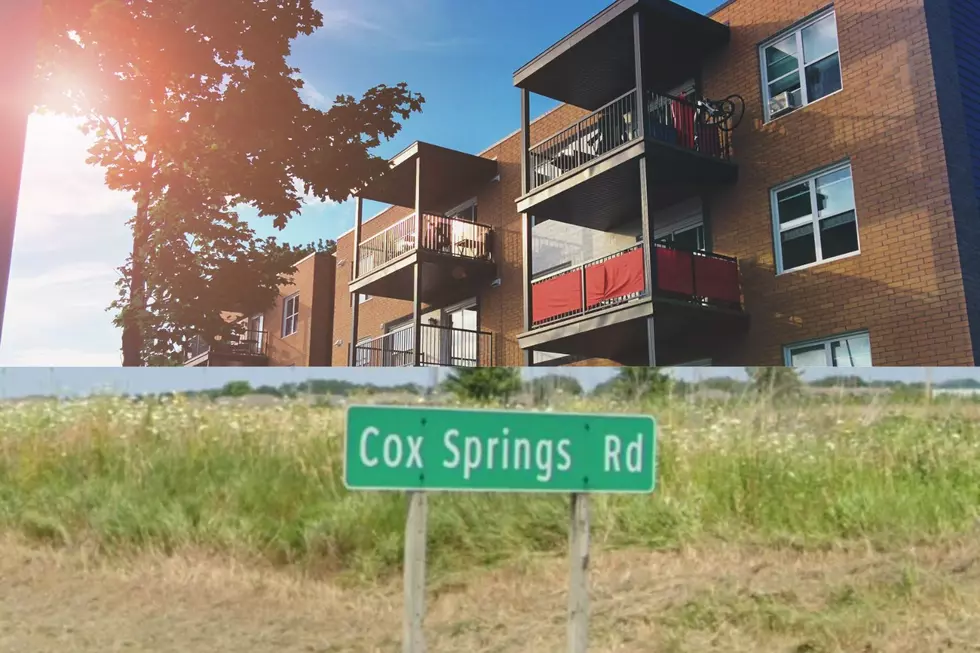 Several New Apartment Buildings Could Be Coming to Peosta
Photo Credits: Sigmund, Unsplash; Google Maps
When you drive down U.S. Hwy 20 West, not long after exiting Dubuque, you can see that the city of Peosta, IA is in the middle of a boom. It's evident based on the new construction of homes and businesses right at the intersection of Hwy 20 and Cox Springs Road.
The tight-knight community of Peosta has seen significant growth in recent years, and it looks like city officials are already planning for more.
According to the Telegraph Herald, a whopping 80 new apartments spanning five different buildings are coming to Peosta in the near-future. Callahan Construction — the developer behind Commerce Park Place Apartments and Pleasant View Apartments in Dubuque — has revealed plans to build five 16-unit apartment buildings near Adrina Drive along U.S. Hwy 20, west of Cox Springs Road.
Peosta Mayor Russ Pfab told the Telegraph Herald that city officials have been in talks with Callahan Construction regarding this project since the beginning of the year. The move to erect new apartments was in response to a 2020 survey which revealed that those who work in Peosta felt there was a substantial deficit in the realm of available apartments.
Those same folks had to look towards Dubuque, Dyersville, or even Galena for places to live.
The five buildings will each have 16 market-rate units. Each unit will be equipped with two bedrooms and two bathrooms. A timeline for the project hasn't been officially announced, but with winter looming, it will be dependent on the weather.
With this development, Callahan Construction is extending Adrina Drive. The plan is to connect it to Cox Springs Road, which will permit drivers access to the new apartment buildings once they're completed.
Finally, this new project comes more than a year after Callahan Construction withdrew an application for a completely different development plan for an apartment complex in Peosta. That building was to have over 150 units, and be located at the corner of Burds and Cox Springs roads. The project was met with significant disapproval from the community via online petitions.
Read more about the in-development apartment complexes in Peosta on Telegraph Herald's website.
Iowa Is Home To These World's Largest Things