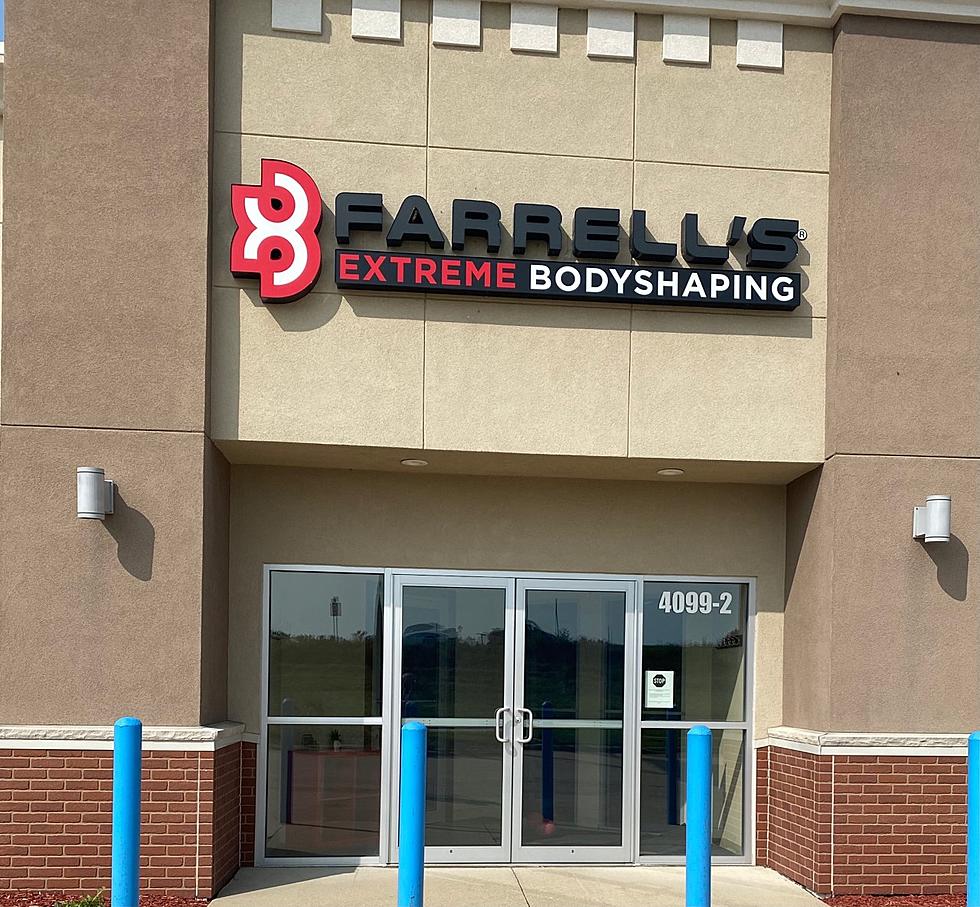 No More Procrastinating: It's Time To Start Working Out Again
Farrell's Extreme Bodyshaping at 4099 McDonald Drive
It's been a good 4 years since I first walked in the doors at Farrell's Extreme Bodyshaping at 4099 McDonald Drive in Dubuque.
Like everyone else, when the pandemic started most of us started to avoid going anywhere we didn't absolutely have to and for most, cutting out the gym was an obvious choice.
My wife, Lisa, works for a nursing home and wanted us to be very careful about any unnecessary exposure. She would go from home to work and back, and I was lucky enough to have my own studio, so it actually worked out pretty well for our situation.
I remember doing my last few classes in February of 2020, just as things started shutting down. Up to that point I had been in a pretty good routine.
At my lowest, I had lost about 72 pounds and felt great. Over time I had allowed myself to be less strict on my diet, as long as I continued to work out. I had rebounded a good 20 pounds but was having a pretty good success maintaining my weight loss.
Since I stopped going to Farrell's Extreme Bodyshaping my fitness has been a catastrophe. Like most other people, during the pandemic we ordered our groceries online and spent a lot of time improving our recipes and putting on weight.
Mike Nethery and his wife Jen own Farrell's Extreme Bodyshaping at 4099 McDonald Drive in Dubuque, just off Dodge Street. He came in to join me in studio this morning to chat.
Initially, people were calling their pandemic weight gain the "quarantine-15," but Mike mentioned the national average for most Americans was closer to 30!
We talked a little bit about the program at Farrells (or FXB as it's also called), and Mike was quick to point out the word extreme in their title was not referencing the difficulty of the workouts, but rather the results you will hopefully achieve during your time there.
FXB is a fitness studio that combines three days of cardio training through kickboxing each week, along with three days of strength training featuring resistance bands and some free weights. That, along with your nutrition, helps members develop lean muscle which in turn helps burn more fat and calories.
Not only are there trained instructors and plenty of coaches, the members create a special community that help cheer each other on and help you be your best!
One of the things I enjoyed was the opportunity to earn your "fun day." Make all six workouts and stick to your nutrition and on the seventh day you're allowed to have a free day to enjoy whatever food you want. Been hungry for a pizza? Have at it! Need a donut with your iced coffee? Feel free! You put in the work and earn that, so it gives you a day each week of both mental and physical rest.
At FXB they also use an in-body scale which helps you measure your skeletal muscle mass. Men and women have different bodies and this scale allows you to see what's changing in your body... not just a weight number, so you can truly see the progress you're making.
When the pandemic hit a lot of places shut down. Mike said that safety was the most important thing but they wanted to give their members an opportunity to work out, whether it was in-person or virtually. Even as we come through the pandemic, Mike says they are still featuring both.
The next 10-week session starts on July 10th, but the cool thing is you can jump on anytime and get started on your journey. Once your session starts you'll have an opportunity to win $1,000!
Mike said it's been shown that 95% of people who start a fitness regimen with a friend experience better success, so as a special offer for our Y105 listeners, Mike said he'd love to offer both you and a friend $50 off your first month on the mat!
Classes go all day long and are neatly packaged into a 45-minute class. There is a 5, 6, 7 and 9:15am class, then a noon, 4:30, 5:30 and 6:30pm classes Monday through Friday. Saturday times are in the morning and are adjusted seasonally.
If you'd like to learn more visit the FXB WEBSITE for more information!
See you on the mat soon!
~Chris Farber
KEEP READING: See 25 natural ways to boost your immune system