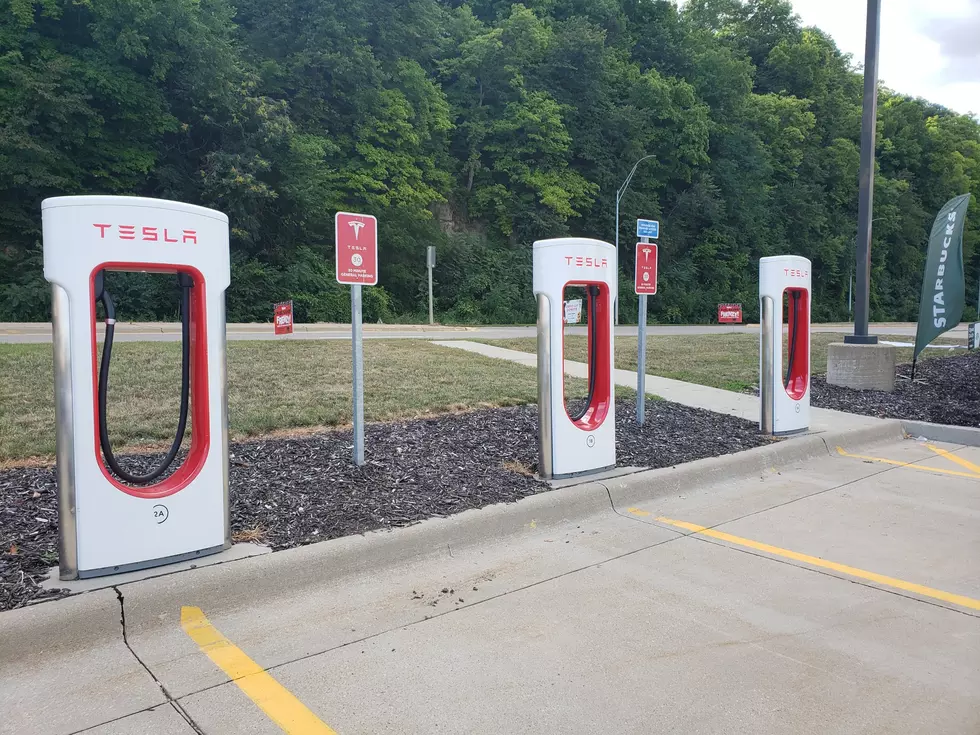 Tesla charging stations at HyVee on Locust Street
I know there are a lot of people who would like to be more environmentally friendly.
To be honest, when I first saw the charging stations at Hyvee on Locust Street I was a little confused as to what they were.
I think it's great that they can accommodate so many electric vehicles, but truthfully... I've never seen more than two cars using them, if any at all.
I know the technology is still somewhat new so maybe it hasn't been around long enough for the tristates to really embrace it yet.
I'm sure it will be a great day when all the electric car chargers are being used... but until then... on a busy Saturday, it would be great if those spots were available to park in. Just sayin...