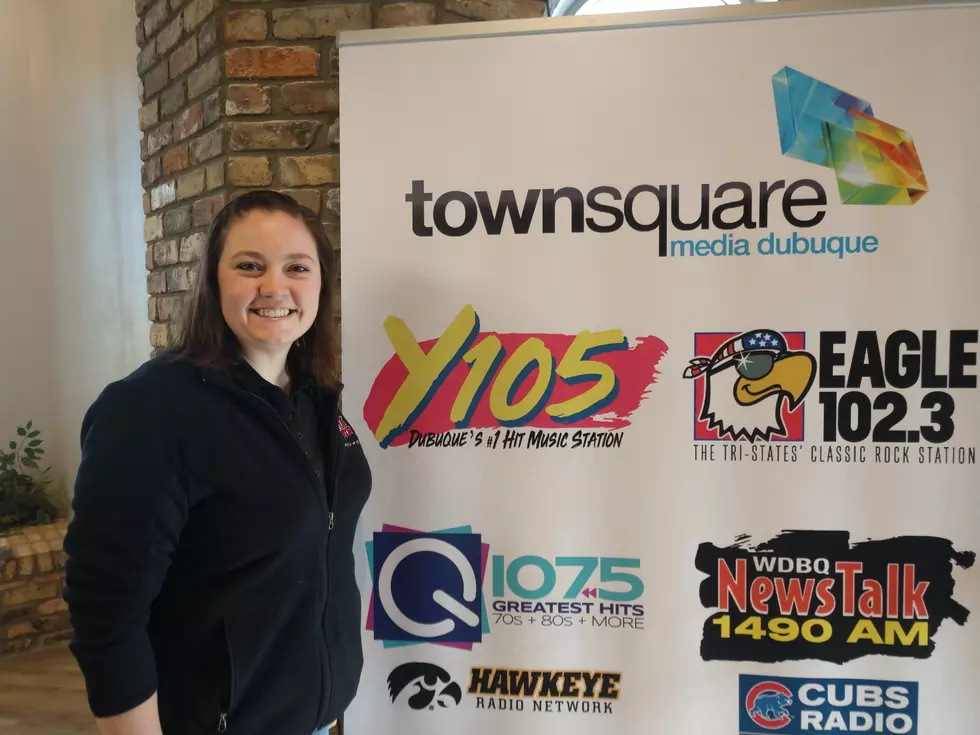 Round Up Your Total at Kwik Stop and Donate to Hills & Dales
Heather Hamm of Kwik Stop/Kwik Care. Photo Credit: Steve Pulaski
Heather Hamm of Kwik Stop dropped by the studio today to discuss this month's Kwik Care charity.
For those unaware, Kwik Care has helped raise both funds and awareness for local nonprofits. Each month, Kwik Stop, Dairy Queen, and Fazoli's help collect donations for a different organization. Donations can be made easily by requesting your total purchase at any of those businesses (including at the gas pump with Kwik Stop) be rounded up to the nearest dollar. The additional cents used to round up will be donated to the respective charity of the month.
"Throughout the month of May, at all of our locations we have [a] canister on the counter. If you're still one of those cash-carrying people, just drop [your change] in the canister. Otherwise, if you pay with a card, you can always say 'round up the change' and we've got a little handy-dandy button on our register that'll take that total up," Heather said.
For May 2022, Hills & Dales is the charity partner. Located on Davis Street in Dubuque, Hills & Dales is "a not-for-profit human services organization that provides services to children and young adults with disabilities throughout Eastern Iowa," according to their website.
Furthermore, "the organization's mission revolves around building meaningful lives for individuals with disabilities by offering services that support the whole person and enhance community inclusion," also per their website.
Going strong since its inception in 2002, Kwik Care has raised quite a bit of money for a barrage of charities.
"We've donated over $1.9 million just in loose change and small donations," Heather added. "We've been very fortunate [because] we've averaged about $1,500 a month for our recipients."
Next time you stop at a Kwik Stop pump, or go for ice cream or pizza at Dairy Queen or Fazoli's, respectively, keep an eye out for the Kwik Care canister. Find out more about Kwik Care and upcoming charity partners here!
Take a listen to my interview with Heather Hamm below!
READ ON: See the States Where People Live the Longest
Read on to learn the average life expectancy in each state.