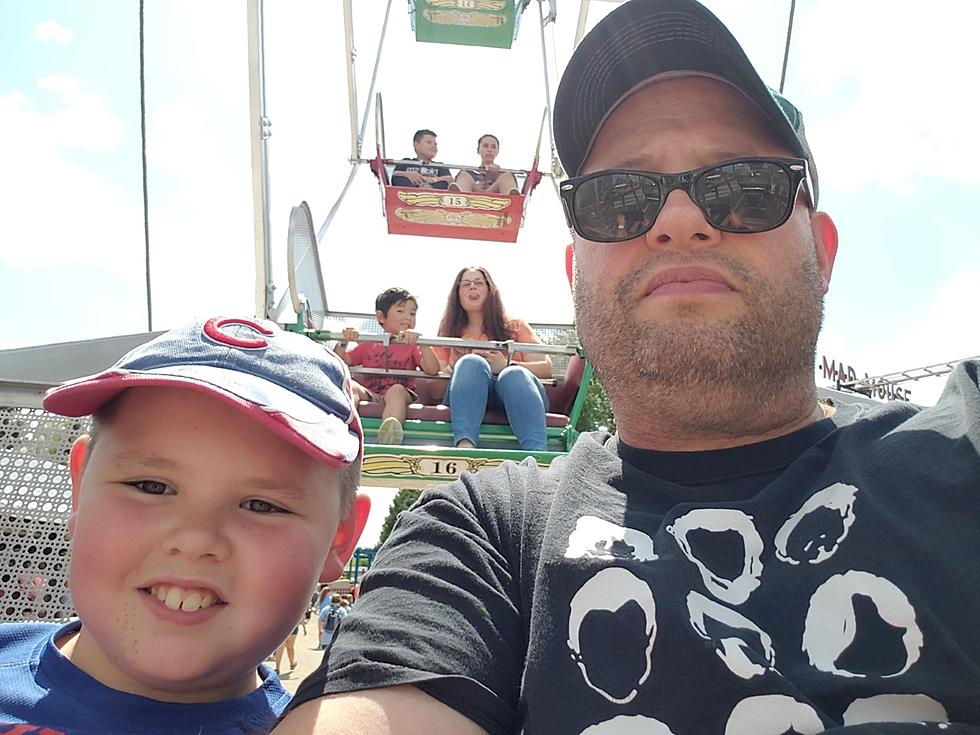 Something Fun To Do With The Kids This Summer
Selfie on the Ferris Wheel at Little Amerricka
There's an awesome place just north of Dubuque that you could check out with your kids when you get a free day this summer. It's called Little Amerricka.
You know how every so often you find out about a really cool shop or restaurant from a friend and you suddenly wonder "how the heck have I not heard of this place before?" That's Little Amerricka Amusement Park.
It's a few miles north of Madison in Marshall, Wisconsin.
Just like restaurants, there are popular chains that everyone's heard of... and then there are the mom and pops places. That's how I describe their park.
It's too big to be like a fair or carnival, but it's too small to be compared to a place like Adventureland. They feature twenty-six rides and attractions, including a Ferris wheel, carousel, wood rollercoaster and a mini-train that you can ride around the property.
The neat thing about their place is the rides are just small enough for your little ones to ride, and just big enough for your older kids to ride. (They have a 1950's wooden rollercoaster called The Meteor that is still big enough to be a thrill for moms and dads.)
They even have a handy guide that tells you what rides are good for each age group, so you know you're not going to put your kid on the wrong ride.
Another nice thing about it is the prices seem very mom and pops. You can buy a bracelet for the whole day and even their concessions are reasonable.
We've taken day trips up to the park... stopped for a nice dinner and spent the night at a hotel so we can swim.
If you're looking for a quick trip this summer that's not going to break the bank, make sure you take a look at Little Amerricka... you won't be disappointed!
Here's a link to their website.
~Chris Farber
LOOK: Oldest Disneyland Rides From 1955 to Today
Stacker
, set out to compile a definitive list of every Disneyland attraction you can enjoy today and ranked them by their age. Using real-time data from
Touring Plans
, Disney archives, and historical news releases and reviews, our list starts with exciting recent park additions and stretches back to the oldest opening-day classics. This list focuses on the original Disneyland Park, so you will not see any rides from its neighboring California Adventure located just across the promenade. Read on to discover the oldest Disneyland rides you can still ride today.