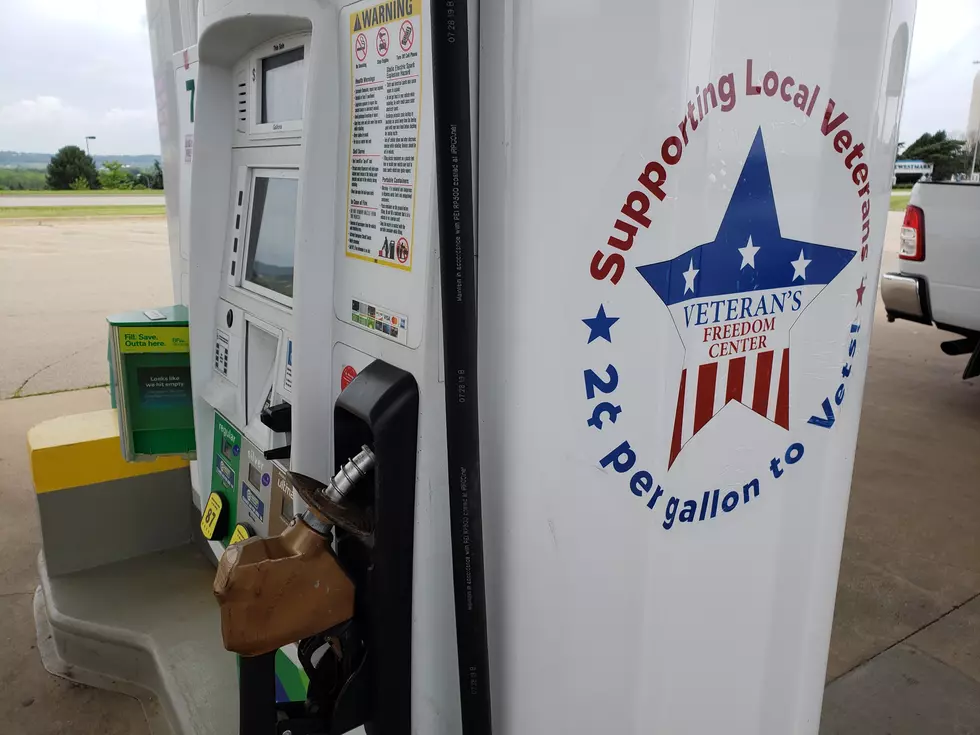 Support The Veteran's Freedom Center All Month At Kwik Stop
Specially marked pumps at Kwik Stop
We all say "do what you can to support the troops," and yet many of us find ways to do so.All this month you can stop by any area Kwik Stop location and look for the pump with the "Veteran's Freedom Center" logo on it.
Two cents from every gallon of gas pumped at each location will go straight to vets in the tristates at the Veteran's Freedom Center.
Our Veteran's Freedom Center exists to meet the needs of active duty, reserve and all Honorably Discharged Tri-State military veterans.

We offer a place for these veterans to interact with fellow veterans, network together and enjoy the camaraderie that all have shared while proudly serving their country. We create close interpersonal relationships among our veterans.

We are 100% non-profit and all staff members are unpaid volunteers.

 
Pumping up with gas isn't the only way to help! Look for the Kwik Care canisters at any Kwik Stop, Dairy Queen or Fazoli's location and drop your change (or LARGE bills) to help support our vets!
Last year, our listeners donated over $16,000 to help local vets. Lets continue to support those who have given us so much!