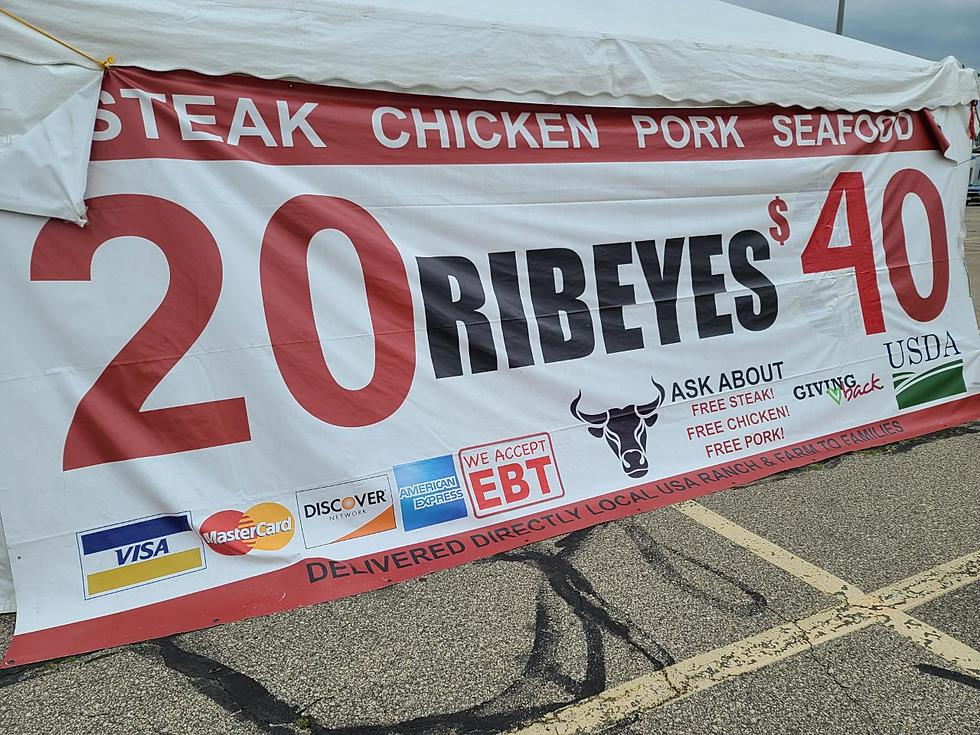 The Final Week To Grab 20 Ribeyes For $40!
It's the final week of the Essential Foods Meat Sale!
If you're looking to fill your freezer for the rest of the summer grilling season, don't miss the final week of the mega-meat sale with Essential Foods!
They're unloading their truck and giving you big savings, including their amazing 20 Ribeyes for $40!
Cookouts with your families are always fun, but imagine putting away the hamburgers and hotdogs to pull out a rack of delicious steaks!
The sale is being held in the old Shopko parking lot by Wendy's, across from Kennedy Mall. You can pull in this week through Sunday or until the meat is sold out, so don't miss out! They have premium reserve beef steaks like Porterhouse T-Bones, Filet Medallions, Kansas City Strips, Mega Ribeyes and New York Strips. There's also seafood, gourmet chicken and pork!
When you pull through, make sure you ask about the Family Party Pack, too!
Essential Foods say life is hard enough already... your dinner shouldn't have to be! Join us broadcasting live this weekend for the final days of this mega meat sale with all the details!
Here's a link to the Essential Foods Facebook page.
See you there!
~Chris Farber
LOOK: Here are copycat recipes from 20 of the most popular fast food restaurants in America