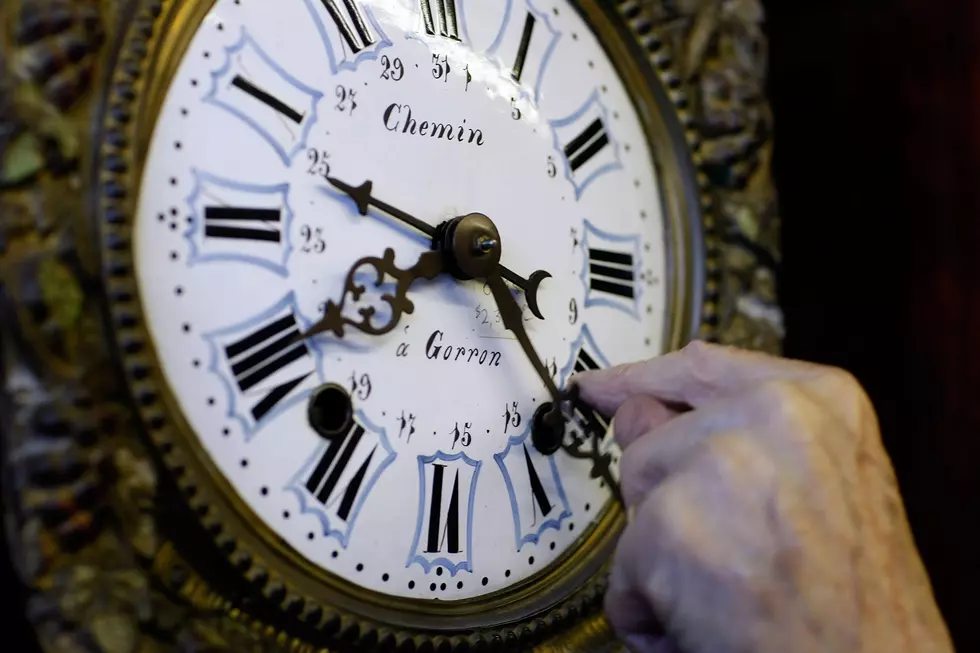 The Great Daylight Savings Argument 2022 pt 1
(Photo by Joe Raedle/Getty Images)
I set the clocks forward on Saturday night around 6pm just so I could have a frame of reference to what time I'd have to wake up for a volleyball tournament the next morning.  It was going to be hard enough to get up at 6:15 on a Sunday...let alone losing an hour along the way.
It's the same debate we have usually twice a year.  They say only 25% of us want to keep switching the clocks twice a year.  Everyone else wants to make Daylight Saving Time permanent, or ditch it altogether.
Maybe the reason we haven't budged on the subject is because we keep arguing when we're groggy.  According to WUSA9:
Where Does Illinois Stand?
At least seven bills were introduced in the Illinois House in 2021 regarding daylight saving time. Each would either make daylight saving time permanent in the state or make Illinois exempt from the federal Uniform Time Act. There has been no action on any of these bills since March 2021.
Where Does Iowa Stand?
The Iowa House passed a bill in March 2022 that would make daylight saving time the official time of the state. But even if the Iowa Senate and Gov. Kim Reynolds approve the plan, it wouldn't take effect until there's federal approval.
Other States?
In fact over a dozen states have passed laws to make it permanent, and at least 28 more have bills in the works.  But they can't go into effect until the federal government says it's okay, and that hasn't happened yet.
Let's talk more about this in November, shall we?
Best "Irish Pubs" to Celebrate St. Paddy's in the Quad Cities
In alphabetical order...here are the best "Irish Pubs" to celebrate St. Paddy's Day in the Quad Cities...
Let's drink up!
Break Out the Tarter Sauce: Here's The QCA's Best Places for Fish for Lent
The Quad Cities Area has a ton of options for fish during the Lent season. From fish fries to fish sandwiches...battered to seasoned...here is a quick list: