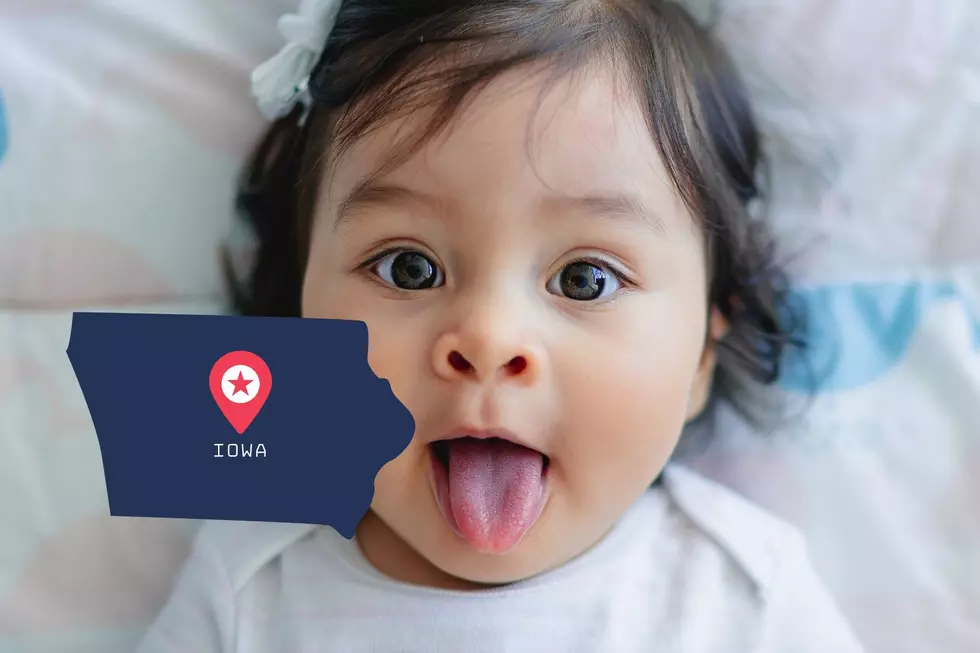 These Were the Most Popular Baby Names in Dubuque in 2022
Photo Credit: Juan Encalada, Unsplash
The end of the year brings a bevy of wrap-up lists. Top 10 best movies. Top 10 worst movies. Best songs. Most Googled words. The list(s) go on. One of them piqued my interest, however, on a local level: the most popular baby names in Eastern Iowa.
KCRG published a list of the most popular baby names in the Eastern Iowa region. They even narrowed the list down to hyper-focus on specific regions, such as Waterloo, Cedar Rapids, and Dubuque! The lists were curated by UnityPoint Health - St. Luke's, Finley, and Allen Hospitals, respectively, as they released their most popular baby names for 2022.
The most popular boy name in Dubuque in 2022 was Oliver, while the most popular girl's name in Dubuque was Harper. Here are the respective lists, courtesy of KCRG and UnityPoint Health:
The Top 10 Boy's Names in Dubuque:
Oliver
Theodore
Brooks
Beau
Maverick
Jack
Leo
Luke
Eli
Aiden
The Top 10 Girl's Names in Dubuque:
Harper
Olivia
Grace
Luna
Charlotte
Nora
Sophia
Claire
Autumn
Willow
It filled me with joy to see the name Maverick make the top five of most popular boy names in Dubuque. Back in June, shortly after the release of Top Gun: Maverick, it was reported that the name had gained significant popularity in the state of Iowa for newborns. While it didn't make the list for the entirety of eastern Iowa in terms of popularity, it's still very cool to see it land in the top five for Dubuque!
The Top 10 Boy's Names in Eastern Iowa:
Jack
Leo
Brooks
Liam
Oliver
Henry
Hudson
Asher
Theodore
Owen
The Top 10 Girl's Names in Eastern Iowa:
Olivia
Harper
Charlotte
Ava
Violet
Lucy
Evelyn
Grace
Aurora
Sophia
Overall, I'm personally more impressed with the list of girl names than boy names. I find "Sophia," "Aurora," and "Luna" to be naturally pretty names. That said, Maverick being on the list at all is grounds for celebration.
See the full lists, including the most popular baby names in Waterloo, here!
LOOK: Baby names that are illegal around the world
Stacker
scoured hundreds of baby name databases and news releases to curate a list of baby names that are illegal somewhere in the world, along with explanations for why they're banned.
KEEP READING: What were the most popular baby names from the past 100 years?