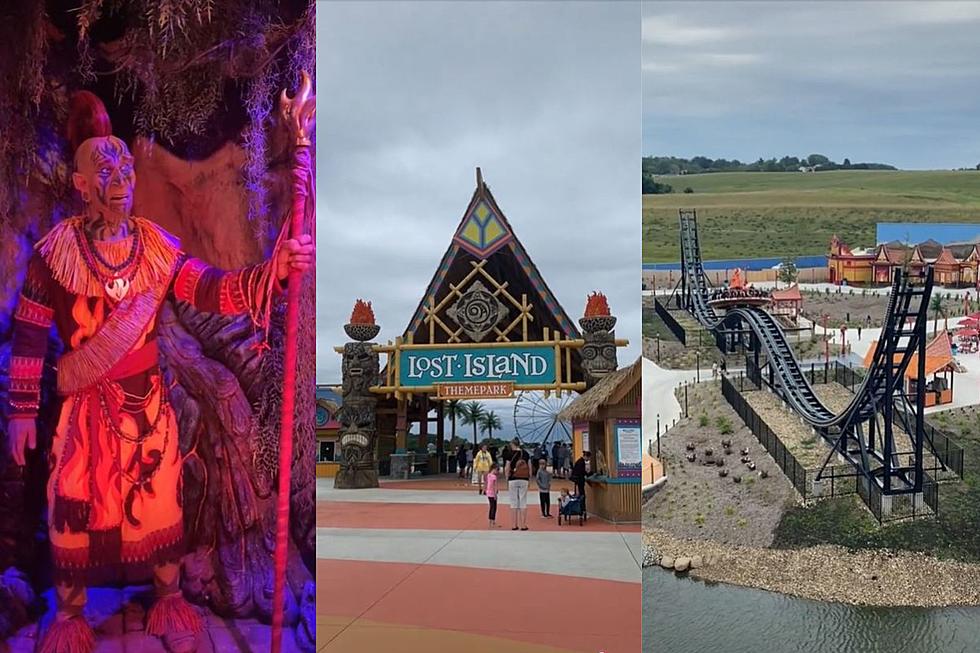 This Eastern Iowa Waterpark Was Named One of the Best By USA Today
Photo Credits: coastercuzzies, TikTok
Last year, I wrote about how a Waterloo waterpark caught the attention of a popular rollercoaster podcast, who also made an accompanying TikTok of all the fun to be had at one of the new hotspots in eastern Iowa.
Now, Lost Island Waterpark in Waterloo, IA just received even greater national attention. The new theme park just earned a spot on USA Today's "Best 10 Waterparks in the United States" list!
Lost Island's inclusion on the list couldn't have come at a better time, seeing as the waterpark just opened for the season on May 20th, 2023. Here's what USA Today said about the park:
At Lost Island Waterpark in Waterloo, Iowa, parkgoers can take the plunge at Lost Soul Falls, catch a wave in Tsunami Bay, float the Kailahi River, play some volleyball in Blue Iguana Lagoon or ride one of the world's only hydromagnetic water coasters, Wailua Kapua.
One of many notable features of Lost Island is all the character and concept designs to be found in the park are original ideas. They're not based on preexisting intellectual property (IP). This gives the attractions an added layer of uniqueness you can't find anywhere else.
The aforementioned TikTok video — which has amassed nearly 80,000 likes and a few thousand shares at this time — begins by highlighting "Volkanu," a dark-ride that features a small coaster, screen-based 3D technology, and animatronics. All of those elements make it an immersive adventure from the video alone. Part of the "Mura Fire Clan" area of the park, the concept revolves around, you guessed it, a volcano:
A village built on the foothills of a volcano, this realm is home to spiritual clan of warriors and acrobats that protect the island from the malevolent fire demon Volkanu. -Wikipedia
Lost Island Theme Park is a straight shot on Hwy 20 West, and ultimately might be worth it for a day-trip! If I can find a willing friend, I wouldn't mind venturing out there myself for an afternoon. I've never been a huge fan of rollercoasters, but Lost Island looks like it prioritizes an experience more-so than death-defying rides.
View USA Today's list of Best Waterparks in the United States here! Lost Island Theme Park is located at 2600 East Shaulis Road. Visit their website and Facebook page.
Iowa Facts You Likely Never Knew
Iowa has a state with a rich history and many fun facts, How many of these did you already know? Test your Iowa knowledge!