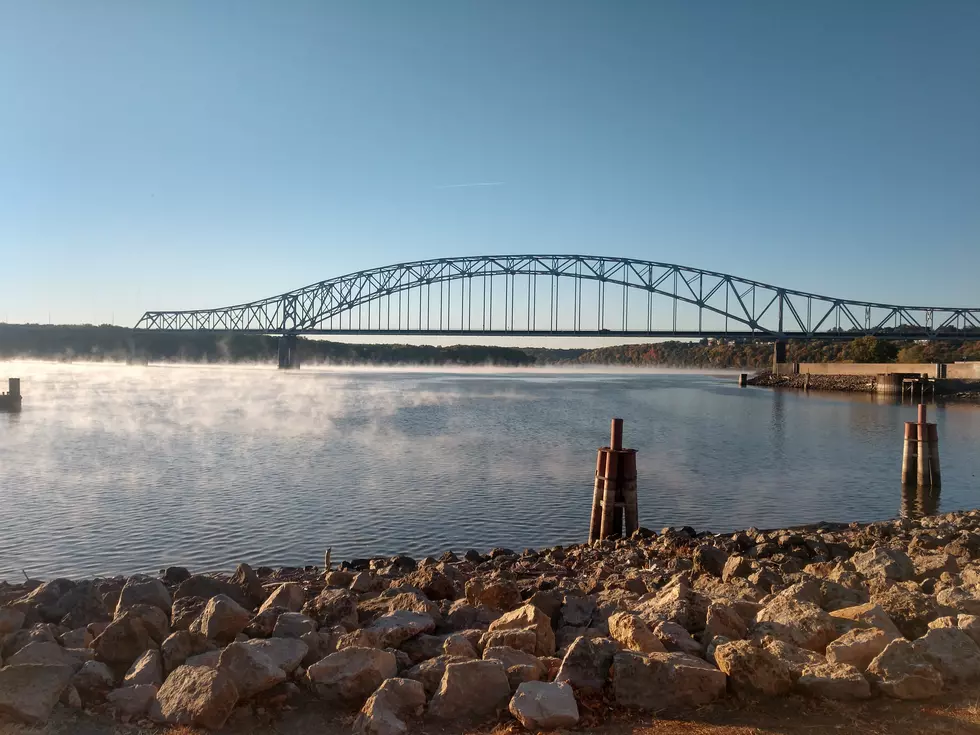 Vote for Dubuque's Mississippi Riverwalk as One of the Best in National Poll
Photo Credit: Steve Pulaski
At the start of every year, USA Today asks readers to participate in their "10Best Readers' Choice Awards." The USA Today staff asks readers and avid travelers to vote for the top 20 nominees in various areas: food, lodging, destinations, travel gear, outdoor activities, etc.
To give you an idea of how deep and minute these lists get, readers can currently vote on "Best Urban Kayaking Spot," "Best Recreational Trail," and "Best Public Square."
One of the lists in particular caught my eye: "Best Riverwalk," which features Dubuque, Iowa's very own Mississippi Riverwalk as one of the options for which to vote. It's up against steep competition, but it's already performing well!
As of this writing, the Mississippi Riverwalk is third on the "Best Riverwalk" leaderboards, behind only Tampa Riverwalk and Waterfront Park (Louisville, Kentucky), respectively. Here is how "10Best" is selling Dubuque's idyllic slice of waterfront bliss:
The Mississippi Riverwalk in Dubuque makes up part of the 26-mile Heritage Trail, which links the Mississippi River to the Field of Dreams site in Dyersville. The Art on the River exhibit features 11 pieces of public art that rotate each year.
Rounding out the top five, as of now, is Smale Riverfront Park in Cincinnati and San Antonio River Walk in Texas. I'd say Dubuque's Riverwalk has an outside chance of winning, or at least keeping its place in the top three.
Since moving to Dubuque, I try to make it out to the Mississippi Riverwalk at least once a month. I took a friend out there when she visited in the summer. It was the first date my girlfriend and I went on. Regardless of the season, it's striking in its beauty. A credit to the City of Dubuque not only for the upkeep, but for building such a lovely, walkable pathway to make it a Riverwalk worthy of USA Today's "10Best" list!
You have a little less than a month to cast your vote for the Mississippi Riverwalk on 10Best's website!
Photos: Palisades-Kepler State Park
Take a hike through Palisades-Kepler State Park, just outside of Cedar Rapids, Iowa.