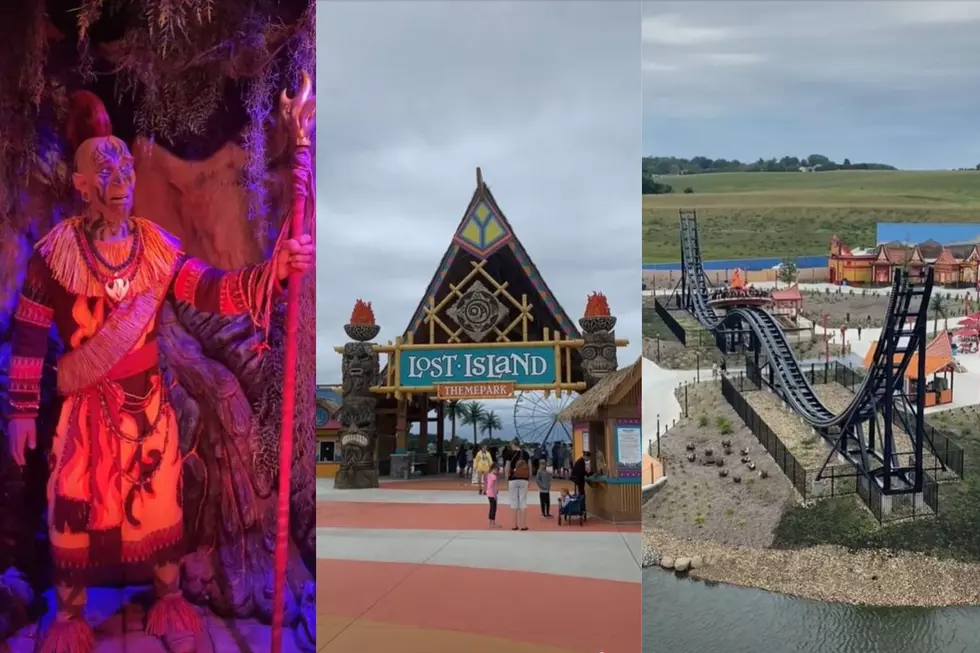 Waterloo Theme Park Announces Opening Dates for 2023
Photo Credits: coastercuzzies, TikTok
Despite the weather being less-than-optimal outside, warmer temperatures are no less right around the corner. The thought already has local theme parks planning the start of the 2023 season, including one of Iowa's newest ones, which just opened in 2022.
The Lost Island Theme Park in Waterloo, IA is set to open during the weekends of May 19th and May 26th. The park, along with the waterpark, will fully open on June 2nd. This comes off a relatively rocky first-year that saw lower-than-anticipated crowds and a good portion of the rides not being open, per KWWL.
Last year, I wrote about how Lost Island got a boost on TikTok thanks to user "coastercuzzies," who also hosts a rollercoaster-centric podcast of the same name. The four-minute video is a walkthrough of the park, showing its many areas and rides in detail.
The video — which has amassed nearly 60,000 likes and a few thousand shares at this time — begins by highlighting "Volkanu," a dark-ride that features a small coaster, screen-based 3D technology, and animatronics. All of those elements make it an immersive adventure from the video alone. Part of the "Mura Fire Clan" area of the park, the concept revolves around, you guessed it, a volcano:
A village built on the foothills of a volcano, this realm is home to spiritual clan of warriors and acrobats that protect the island from the malevolent fire demon Volkanu. -Wikipedia
The video also highlighted the fact that all the character and concept designs to be found at Lost Island are original ideas. They're not based on preexisting intellectual property (IP). This gives the attractions an added layer of uniqueness you can't find anywhere else.
If you're looking for something fun for you and you family to do over the summer, Lost Island Theme Park in Waterloo is a place you might want to add to your list!
Iowa Facts You Likely Never Knew
Iowa has a state with a rich history and many fun facts, How many of these did you already know? Test your Iowa knowledge!