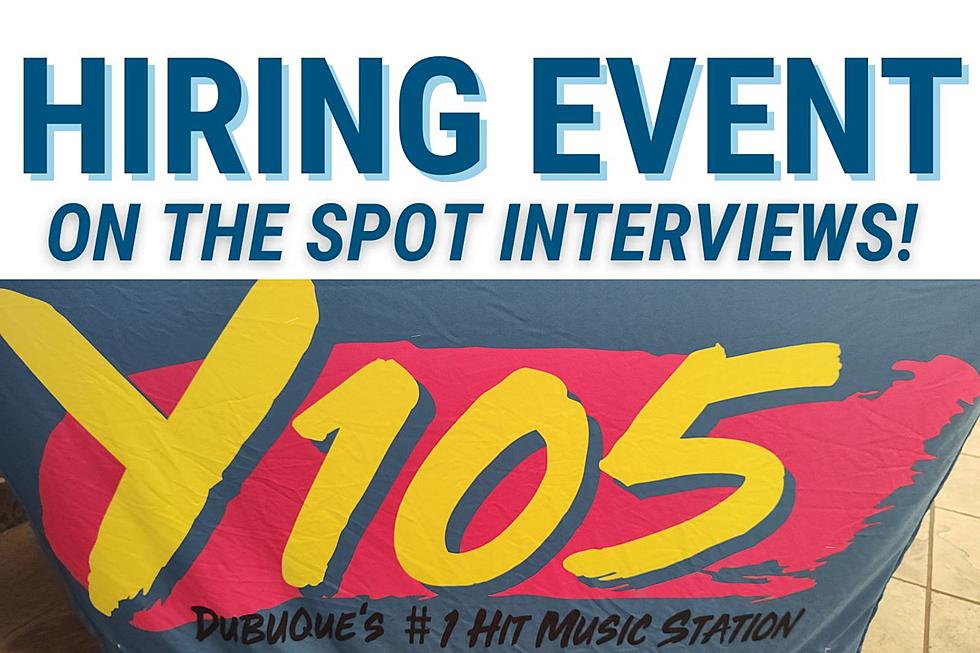 Join Y105 at Express Employment Professionals' Hiring Event
Photo Credits: Express Employment Professionals, Dubuque, IA + Steve Pulaski
Join Y105 as we broadcast on-location at Express Employment Professionals on Thursday, March 23rd for their hiring event from 1-4pm!
The hiring event will take place on March 23rd at their Dubuque office on the corner of JFK Road and Pennsylvania Avenue. This is the second hiring event Express Employment has held this year, and it's a fantastic opportunity for those looking to start their new year with a new career, or a job that better suits their financial needs, lifestyle, and flexibility.
Y105 will be broadcasting on-location at Express Employment Professionals from 1-3pm. During this time, Express Employment staff will be helping jobseekers set up appointments to meet with representatives from a barrage of different businesses in the area!
There will be representatives from several area-businesses available to communicate directly with jobseekers. The companies scheduled to be in attendance are Rite Hite, Kloeckner Metals, Hodge, Dupaco Credit Union, Mi-T-M Corporation, Theisen's, Crown, and Michelin.
As she does every Monday, Molly Wand of Express Employment Professionals joined Y105 this week to talk about what sets this hiring event apart from others in the area:
I want to tell people that this is not your typical hiring event or job fair. This is an opportunity for you to come into our office, get help with your resume if you don't have one, and then sit down with up to eight different companies for immediate interviews, and hopefully leave with a couple job offers.
Express Employment Professionals does an outstanding job of setting their events a part by making them efficient and cognizant of the urgency many face when looking for a job. At their event, you'll be able to meet face-to-face and interview with representatives of the aforementioned companies.
They eliminate the anxiety of walking around aimlessly, picking up pamphlets, and hoping your application will be seen by the people in charge. This event is meant for people to have private, in-person interview with company decision-makers in order to learn about different positions and ask questions about the company in general.
Join Y105 and Express Employment Professionals on Thursday, March 23rd from 1-4pm for this massive hiring event! For more information, visit the event's Facebook page!
Express Employment Professionals is located at 1701 John F. Kennedy Road in Dubuque. You can also listen to Molly Wand discuss the hiring event in more details below!
Businesses that Dubuque Could Use!
Businesses and attractions that would be right at home in Dubuque, Iowa.