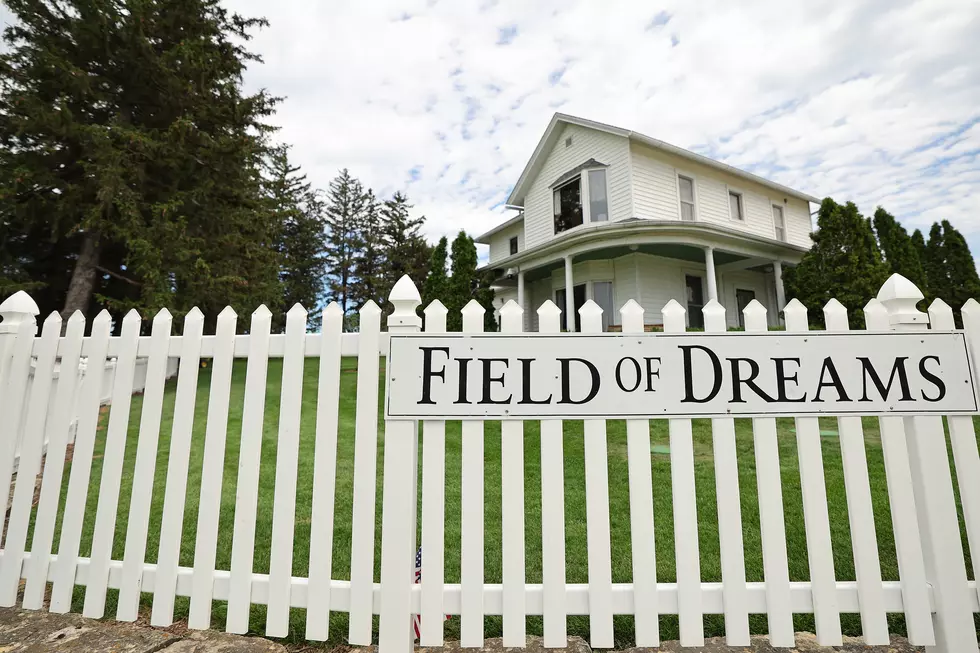 You Can Spend a Night at the Field of Dreams House
Photo Credit: Michael Reaves, Getty Images
A cultural touchstone in Dyersville, IA is often mistaken for Heaven just from the very sight of it. Now imagine spending a night inside one of the most popular movie sites in the entire country!
Tri-Staters need no introduction to the Field of Dreams movie site. They've grown up knowing about its place in the culture, and the recent presence of the MLB at the movie site for the annual "Field of Dreams Game" has only strengthened the destination's popularity from coast to coast.
But how many people, specifically locals, know that you can spend a night in the Field of Dreams house? Beyond tours, field rentals, and the youth baseball camp known as "Baseballism," the Field of Dreams movie site is available to serve as your vacation property!
The Field of Dreams home is available to rent on Monday, Tuesday, and Wednesdays. Potential guests are encouraged to check out the movie site's event calendar to see what's happening onsite before booking:
Spend the night in the newly remodeled three-bedroom farm house and enjoy the "Kinsella Experience." Guests will be greeted personally by the Movie Site staff and will receive a complimentary gift basket. The house is available from March through December yearly. The home can comfortably accommodate up to 7 guests. - Field of Dreams movie site
When booking your stay, you can choose whether or not you want access to the field (wanting access will result in an additional fee). The more guests that stay with you, the cheaper the booking price becomes.
According to Travel and Leisure, there are a handful of amenities that come with booking your stay at the Field of Dreams house too:
Staying at the "Field of Dreams" house grants you access to daily programming like youth baseball tournaments, movie showings in the outfield, and concerts. For an elevated experience, guests can also opt in on the "Kinsella Experience," including a stay in the three-bedroom house that sleeps up to seven, a "Field of Dreams" commemorative baseball, a bottle of wine plus two wine glasses and a picnic tablecloth, a DVD of the movie (with popcorn to enjoy it with), and actor Dwier Brown's book, "If You Build It" — a reference to the famous movie quote "if you build it, he will come."
Read more about booking the Field of Dreams house on the movie site's official website.
This Eyepopping Galena Mansion Has Four Bedrooms + Rec Room
Exploring a $2 million mansion in the heart of Galena.