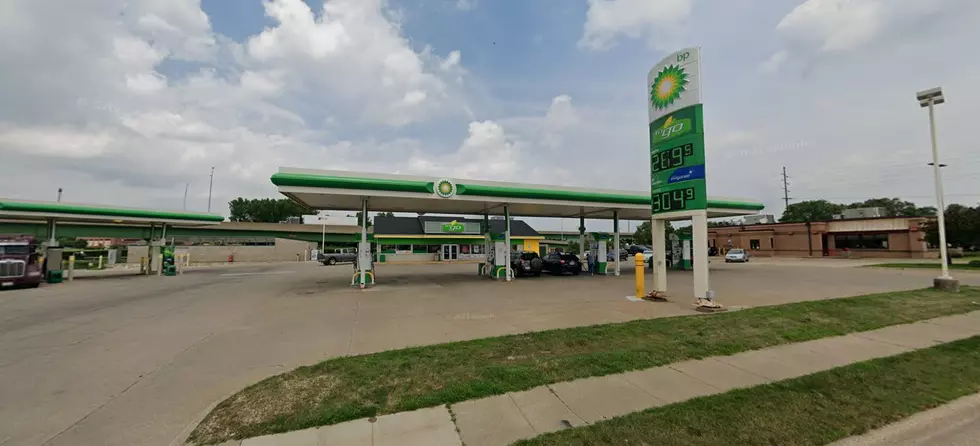 Join Y105 in Supporting Local Veterans at BP Gas on 16th Street!
BP Gas on 16th Street in Dubuque. Photo Credit: Google Street View.
Join me as I broadcast on-location at BP on 16th Street in Dubuque on Monday, July 14th from 11am to 1pm!
Like our event at Kwik Stop JFK on July 1st, this broadcast is all about raising awareness and money for Veterans Freedom Center, a Dubuque-based non-profit dedicated to helping veterans.
For years, the Veterans Freedom Center has worked to aid active duty, retired, reserve, and honorably discharged veterans that live in the Tri-States. They are Kwik Stop's Kwik Care recipient for the month of July.
Y105's previous broadcast at Kwik Stop on JFK Road was a great success. I was able to speak with Jim Wagner of the Veterans Freedom Center. He talked at length on-air about the importance of donations to the center, and what the money will be used for. In addition, how the center also prioritizes helping veterans get back on their feet.
Furthermore, the Veterans Freedom Center in Dubuque is entirely run by volunteers. These are people who've taken time out of their busy lives to help others manage theirs. The impact they've had on countless veterans in the Tri-States cannot be overstated.
Kwik Stop, Dairy Queen, and Fazoli's will have donation canisters set up at their locations through July 31st. Kwik Stop will donate two cents per gallon from each specially marked Veterans Freedom Center gas pump at each of their locations in Dubuque, Peosta, and Delhi. Look for the Veterans Freedom Center decals on the pump next time you fill up at Kwik Stop!
Through their Kwik Care program, Kwik Stop, Dairy Queen, and Fazoli's have seen the community's spare change add up to almost $2 million since 2008. All the money dropped into the Kwik Care canisters throughout July will continue to provides veterans in the Tri-States access to the services they need to continue to build these precious relationships and everlasting memories.
Once again, Y105 will be broadcasting on-location. Kwik Stop will have a table full of goodies for those who generously donate at their table. You won't be able to miss the large red VFC bucket on their table!
Consider stopping by BP, located at 1214 East 16th Street in Dubuque, to say hi, fill your tank, and make a donation. Kwik Care has proven a little spare change goes a long way!
The Veterans Freedom Center is located at 2245 Kerper Boulevard, Suite 1 in Dubuque. Information on their services, photos, fundraiser information, and more can be found on the organization's Facebook page!
LOOK: 50 photos of American life in 2020