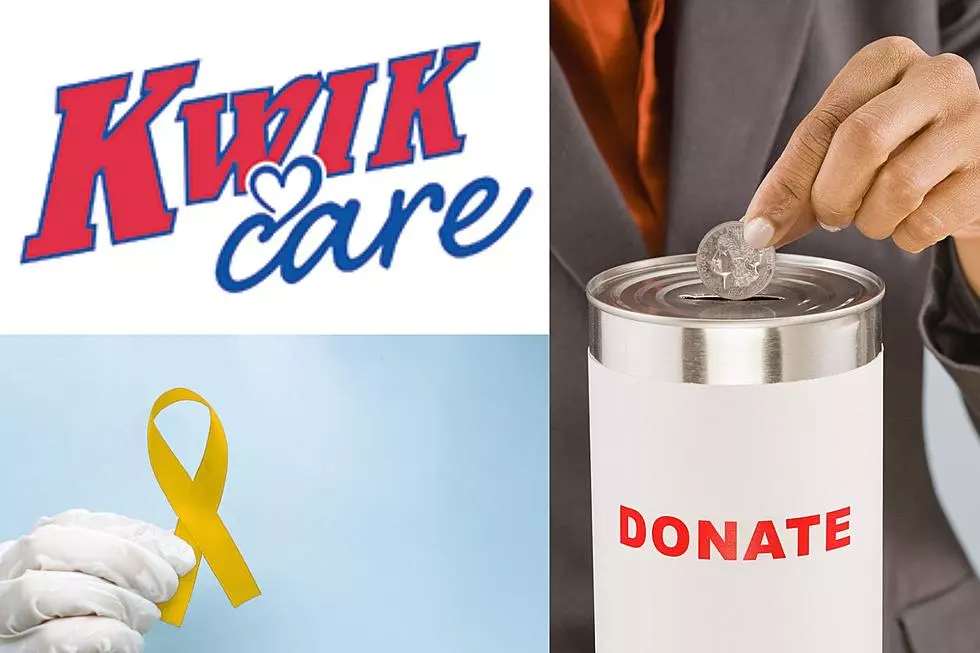 Kwik Stop Announces "Kwik Care" Charity Partners for 2023
Photo Credits: Kwik Care (logo); Tatianna, Digital Team (ribbon); ThinkStock Images (donation canister)
The largest, locally owned chain of convenience stores, Kwik Stop, has announced their 2023 slate of charity partners for their Kwik Care program. 
Since 2002, Kwik Stop, Dairy Queen, and Fazoli's customers have been a driving force for change in Dubuque and the Tri-States as a whole. Each month, a new organization is selected as the "Kwik Care recipient." For the entire month, customers at those respective businesses can donate to said nonprofit with ease.
Donations can be made easily by requesting your total purchase at any of those businesses (including at the gas pumps at Kwik Stop) be rounded up to the nearest dollar. The additional cents used to round up will be donated to the respective charity of the month.
Here is the roster of Kwik Care partners for 2023:
Tessa Fahey, Director of Operations at Rainbo Oil, commented on the difficulty of the selection process once the nonprofit applications started rolling in:
We received 37 non-profit applications to review. Narrowing down a very deserving group to our 12 recipients for the 2023 calendar was no easy task. This community is home to several outstanding non-profit organizations that are all doing important things. It will be an exciting year of celebration as we celebrate these non-profits by bringing awareness to their organizations and their mission in our community alongside Rainbo Oil's 100th anniversary.
2022 was a banner year for Kwik Stop's Kwik Care program. They surpassed $2 million in total donations, a figure that's amassed since Kwik Care started in 2002.
Kwik Care is only part of Kwik Stop's community giving. For more than four decades, Kwik Stop has been donating to local non-profits and investing in local sponsorships that make the Dubuque and Tri-States community even stronger. Learn more about their efforts on their website.
"Free Santa Day" at Kwik Stop on Pennsylvania Avenue
A collection of photos from Kwik Stop's "Free Santa Day," which took place on December 3rd, 2022!