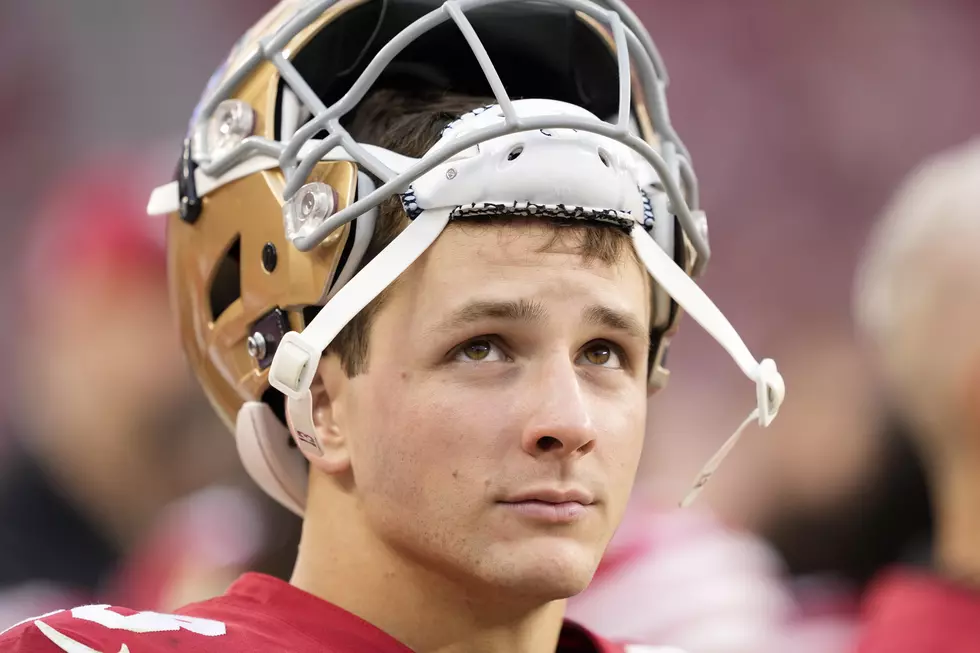 Iowa State's Brock Purdy Has Better NFL Playoff Debut Than These Legends
Photo Credit: Thearon W. Henderson, Getty Images
The "hell of a year" for former Iowa State Cyclone Brock Purdy continues after he helped propel the San Francisco 49ers to a 41-23 thumping of the Seattle Seahawks in the NFL playoffs. Purdy's 49ers now advance to the Divisional Round of the playoffs with Super Bowl aspirations.
Almost exactly a month from when Purdy helped the Niners clinch a playoff berth, he finds himself making even more history as the team's QB1. Statistically speaking, his playoff debut was better than 49ers/NFL legends Joe Montana and Steve Young. Purdy tossed three touchdowns, ran for one, and threw for 332 yards while making it all look so easy, just like he's done all season.
Take a look at how Montana and Young fared in their respective playoff debuts:
Joe Montana: 20-31 attempts, 304 yards, 2 touchdowns, one interception in a win in 1981
Steve Young: 12-17 attempts, 158 yards, one touchdown and one interception in a loss in 1987
Furthermore, Purdy is the second rookie in the Super Bowl era with a passing touchdown and a rushing touchdown in a playoff game. The only other quarterback to accomplish that feat is former Seattle Seahawks quarterback Russell Wilson. Wilson got both in a game against the Atlanta Falcons in 2012.
Since taking over for an injured Jimmy Garoppolo on December 4th, Brock Purdy has done one thing and one thing only: win. And win big. He took over the 49ers in the middle of a five-game win streak after a shaky 3-4 start to the season. He helped keep that streak alive. The Niners haven't lost in over two months, winning 10 in a row and now the first playoff game on a path to hope leads to a Super Bowl.
Much has been made about Purdy's improbably success this year, but it bears repeating. Purdy was the last pick in the 2022 NFL Draft, earning him the moniker "Mr. Irrelevant." The second Garoppolo went down with a broken foot in that December matchup with the Dolphins, Purdy has been nothing but relevant.
In the regular season this year, Purdy has thrown for over 1,300 yards and 13 touchdowns. Despite the presence of the young, highly drafted Trey Lance on the roster, the 49ers might be Brock Purdy's team going forward. It's hard to argue against that.
As NFL on CBS' Twitter account noted, Purdy ranks #1 among 28 active quarterbacks to start a playoff game in key stats, such as passer rating and yards per attempt (see above).
As that tweet also puts it, "the legend continues." The 49ers will host the winner of tonight's matchup between the Dallas Cowboys and the Tampa Bay Buccaneers. The Purdy train has at least one more stop to make in the meantime.
CHECK IT OUT: 100 sports records and the stories behind them